The Magic Mission had a hugely successful fund raiser on December 23, 2022 at Play night club in Nashville, Tennessee. Joe Brown, owner, generously gave us the $20 door (plus additional donations added to some tickets) and the drag queens donated all of their tips. Kesha was in attendance and also donated clothing items and jewelry for a silent auction.
Mike Gielas also donated 2 beautiful custom pieces that he himself created. Princess was the host that night and Tasha Tektite was a special guest who flew in from Maine to preform. It was the coldest night on record EVER in Nashville, and there had been an ice storm the night before, but still people came and supported us!!!
Heart warming!!
The night was amazing, complete with the appearance of a Very Big Manecoon Cat, who made it to the stage during Kesha's appearance on stage.
The night ended with all of the queens, Kesha and myself onstage dancing to TIC TOC!! That night The Magic Mission raised almost $18,000. This money is earmarked for printing thousands of "The Magic Mission" children's educational coloring books.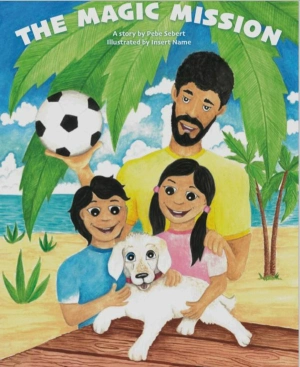 I am trying to find printers in Central America because the shipping costs from the USA are as much as the printing costs. If anyone knows of any printing options in Central America, please email me at hello@themagicmission.org.